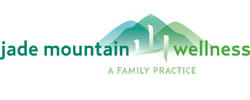 Now accepting, Cigna, Blue Cross/Blue Shield United, Empire United and Aetna Insurance plans. Please contact us to see if your plan has acupuncture coverage.
Call Us
(802) 399-2102
Hours
Monday, Tuesday, & Thursday: 9:00am - 7:00pm.
Friday: 10:00am - 5:00pm.
We are closed on Wednesday, Saturday, and Sunday.
Location
Jade Mountain Wellness is now located in downtown Burlington. Please note our new location.
Physical Address
Kilburn & Gates Building
27 Kilburn Street
Burlington, Vermont 05401
Sign up for our Newsletter:
Find Brendan Kelly's testimony at 11:30 minutes into the next House Health Care video.
Copyright © Dandelion by Pexeto